HotelsCombined and iPASS jointly launch a limited edition iPASS image card, "Max Travel in Taiwan", as a gift for domestic and international tourists who book Taiwan's hotels through HotelsCombined.
Representing Taiwan with its local cultural elements, it is hoped that iPASS will promote Taiwan's wide diversity and abundant tourism resources, and that tourists will visit Taiwan time after time because of the convenience of iPASS.
To get the limited edition iPASS for free:
Use HotelsCombined website or use the "book directly with hotel" function in HotelsCombined app to make reservation with any of the 24 designated hotels in Taiwan, then you can get a free iPASS image card while checking in at the reception.
Each room can get a card per night and can get up to 2 cards per room.
Offer is valid for people who check in at the designated hotels on and after Nov. 15, 2017 with limited quantity of 900 iPASS image cards. This offer is subject to availability.
Disposable value must be added to the card before use.
iPASS is a convenient tool to pay fares throughout Taiwan. It can be used as a e-wallet for Taiwan's public transportation, convenience stores, supermarkets, etc. For more details, please visit iPASS official website.
#1 Taipei 101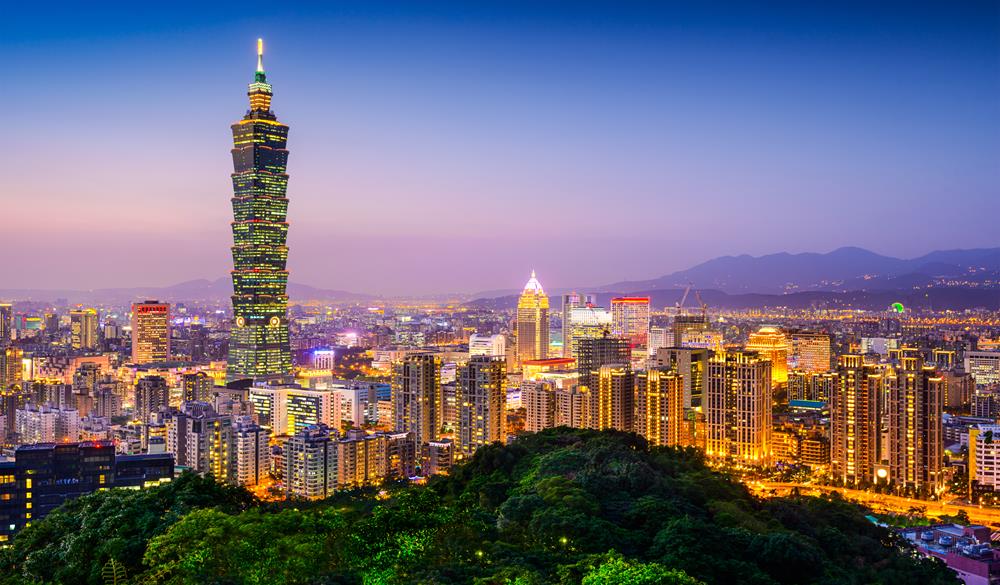 Taipei 101 is a landmark skyscraper of 508 meters in height, 101 floors above ground and 5 floors underground that presents Taiwan to the world. The bamboo-shape façade is an icon of learning and growth, and number 8 in the design concept symbolizes good fortune in Chinese culture. This comprehensive tourist attraction also gathers Taiwan's first premier international shopping center and an 89F observatory, which is equipped with the elevator that breaks the Guinness Record for taking only 37 seconds to reach the 89th Floor.
#2 Alishan Forest Railway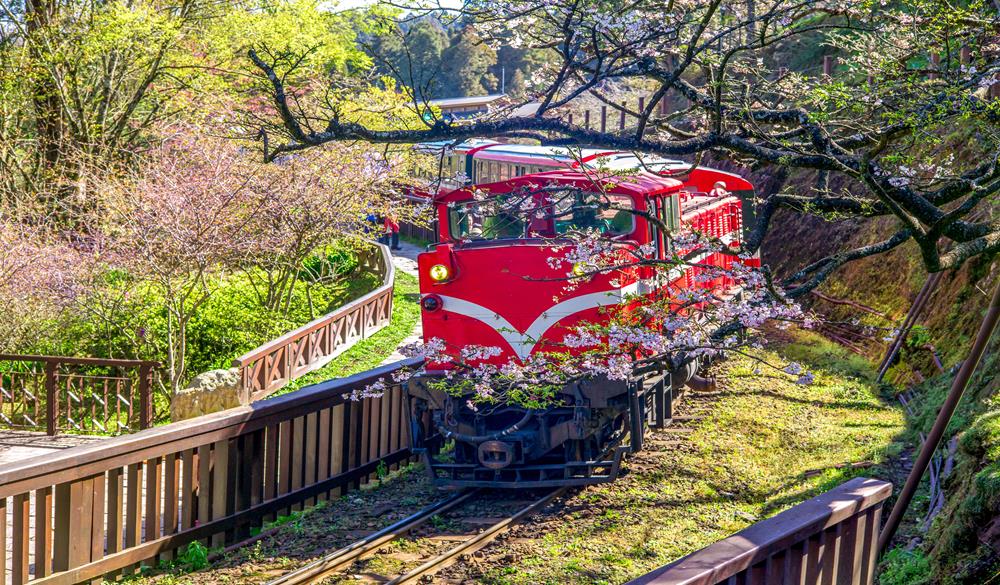 Alishan Forest Railway is a railway that travels through the mountain resorts of Alishan, and it is the only operating mountain logging railway in Taiwan. The main line of the railway from Chiayi to Alishan is 71.4km long in total, and with a gradient of 6.25%, it climbs from Chiayi train station (elevation 30m) to the final station of Chaoping station (elevation 2,216m). The 3.5-hour train ride shows the cross-section of climates and vegetation types of Alishan.
#3 Maokong Gondola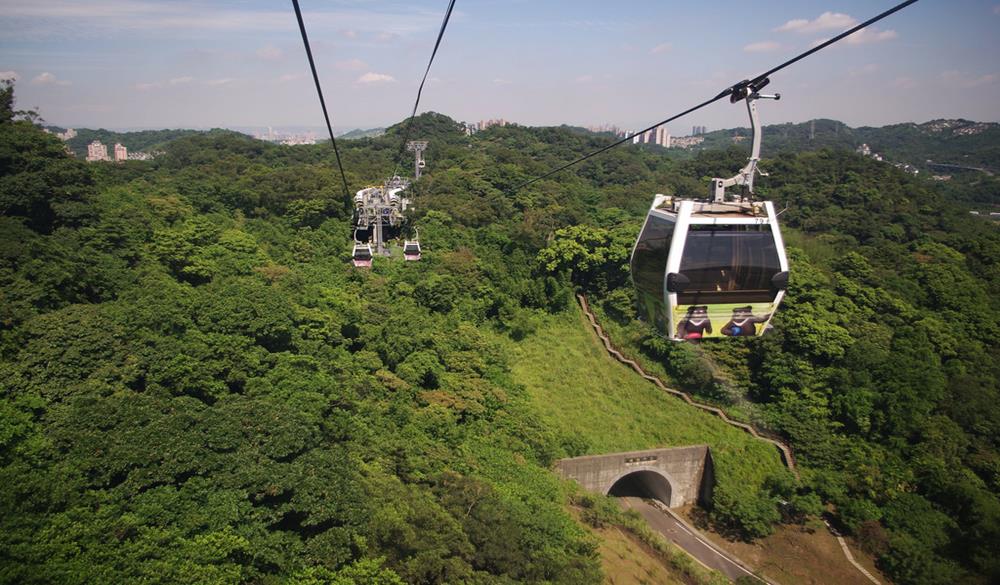 Flickr/ Hsu Luke
Maokong Gondola in Wenshan District is Taipei City's first tourist gondola and also the first and the longest gondola lift with public transportation function. The Maokong Gondola operates in 6 stations starting from the southwest of Taipei Zoo to Maokong Station, and people can get on and off in four of them. Tourists can enjoy the beauty of Taipei City from the observation deck outside of Maokong Station.
 #4 Canoe and flying fish of Tao people of Orchid Island (Lanyu)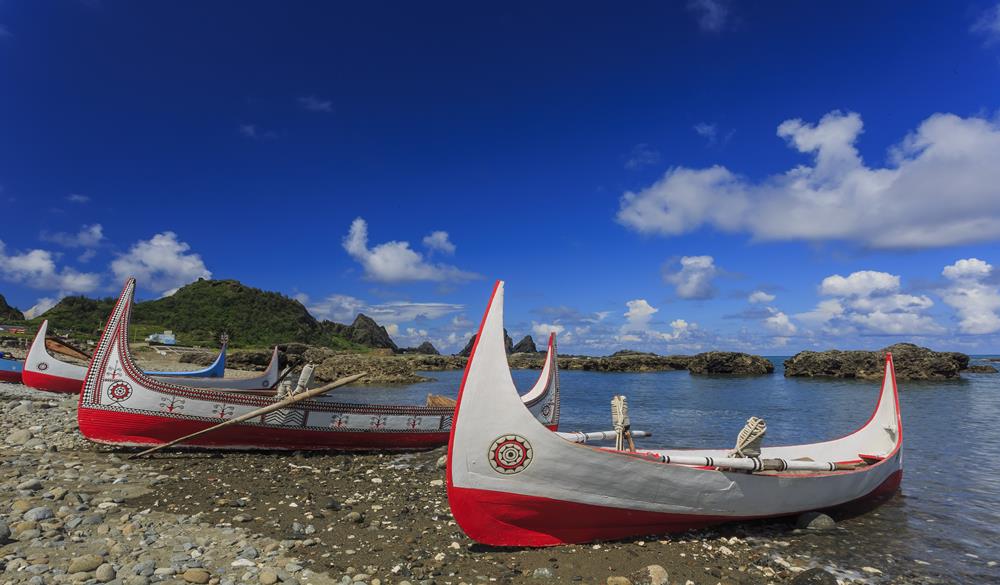 Tao people live in Orchid Island located at southeast of Taiwan. The richly decorated canoe, a representative image of Lanyu's culture, is not only the living tool for Tao people in "flying fish festival" when Kuroshio Current occurs in March every year, but also an important tool in boat-related ceremonies. To Tao men, Canoe building is their second life.
#5 The hundred-pace snake, clay pot, traditional costume, and decorations of Paiwan people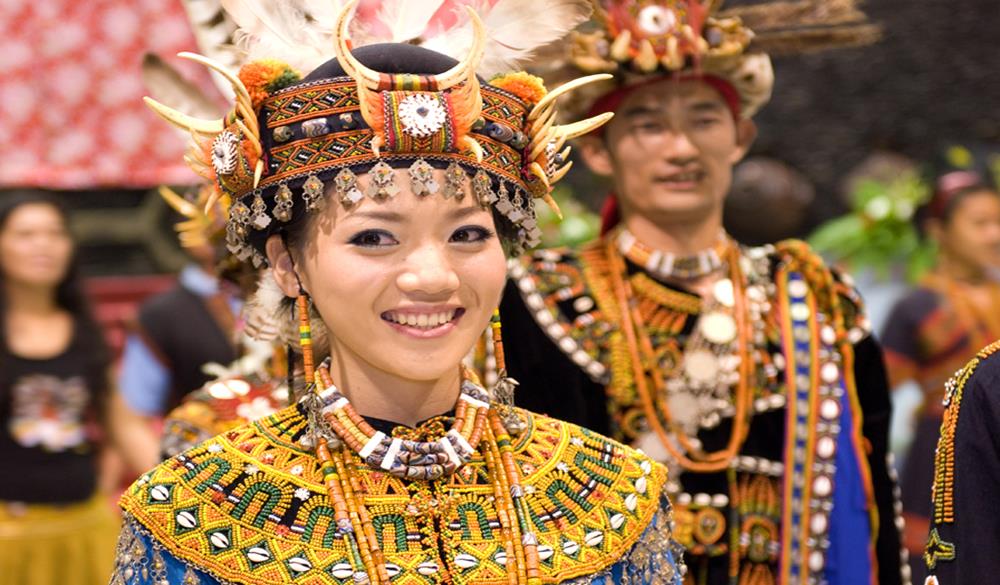 Flickr/木由子攝影
Paiwan is the second-largest indigenous tribe in Taiwan. The majority of Paiwan people live in Sandimen, Hengchun, Pingtung County and Taimali, Taitung Conty. Paiwan social hierarchy consists of Mamazangilan (the Chieftain), the Noble, the Warrior, and the Commoner. The difference in hierarchy reflects on their traditional costume: the Chieftains and the Nobles possess prerogatives on hundred-pace snake pattern, and the clay pot is also a symbol of nobility.
#6 Sky Lantern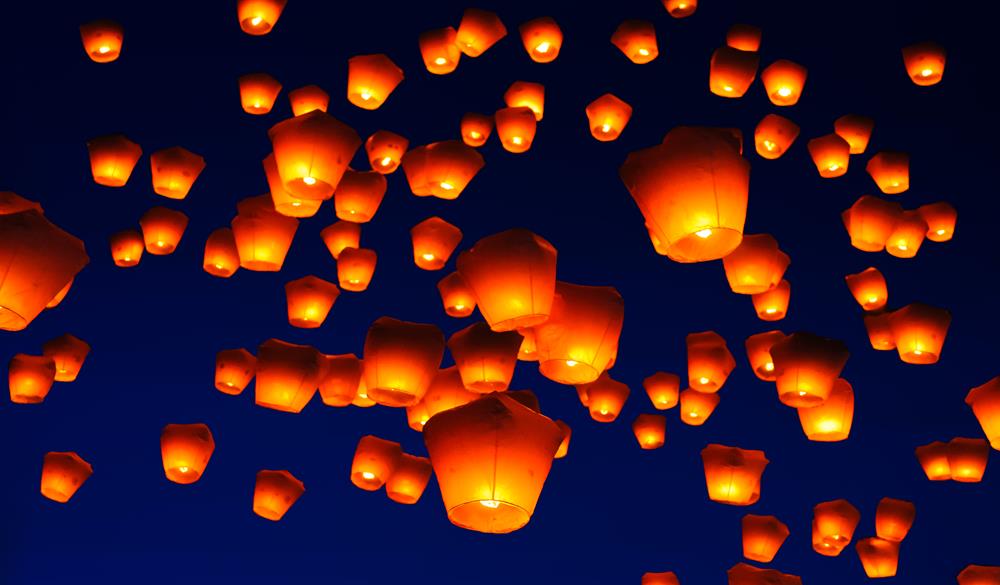 "Sky Lantern" is the most culturally enriched activity of the Lantern Festival in northern Taiwan. In the past, villagers used lanterns to inform their ancestors that they were safe. Ancestors also used lantern as a prayer to god for good harvest at the beginning of spring. Nowadays, sky lanterns have inherited the wisdom from ancestors and have become a cultural activity that symbolizes peace and good fortune.
#7 Temples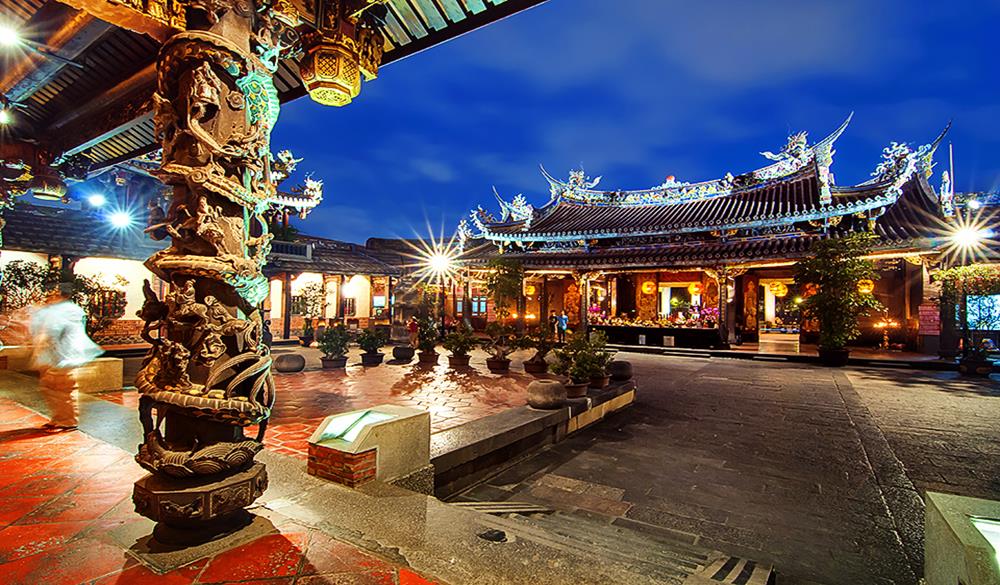 Flickr/ Daniel Aguilera Sánchez
Many Taiwanese practice religions in Buddhism and Taoism. Adherents communicate with deities for spiritual sanctuary. Therefore, the density of temple is high. Temples can be found in different forms and sizes in every town throughout Taiwan. Architecture of Taiwan's temple is originated from Hoklo temple design that features in wooden structure. The solemn and charm of main hall are where to appreciate the beauty of ancient architecture.
#8 Pearl milk tea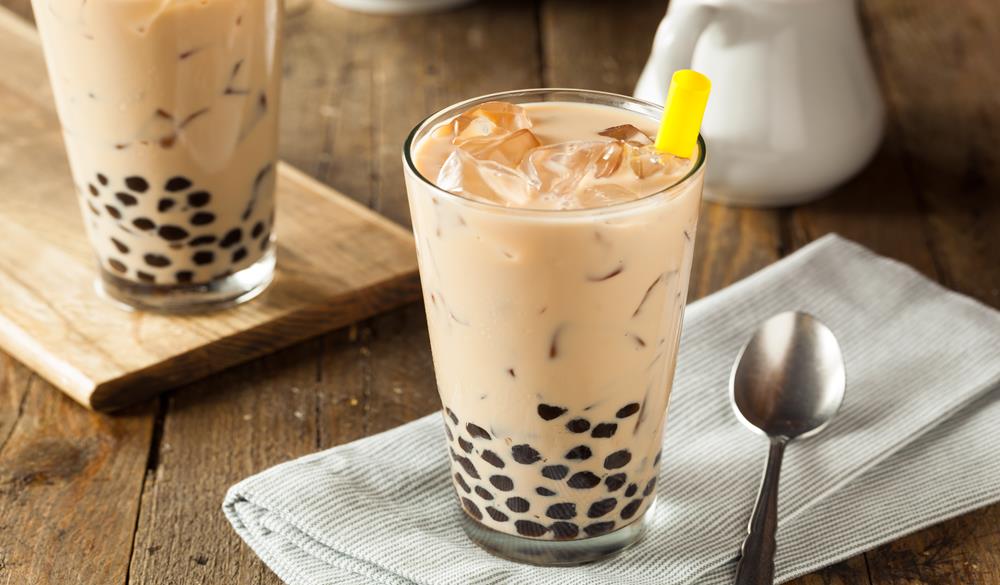 Pearl milk tea is also known as the "Bubble milk tea". Pearl milk tea originates from bubble tea shops in Taiwan in 1980s. This fresh-made beverage with unique flavor is a combination of black tea, milk, and sago pearls. The mixture of fragrant tea and chewy sago has made this beverage an iconic drink of Taiwan. Also, it has become an instant hit all over the world.
#9 Xiaolongbao (steamed dumplings)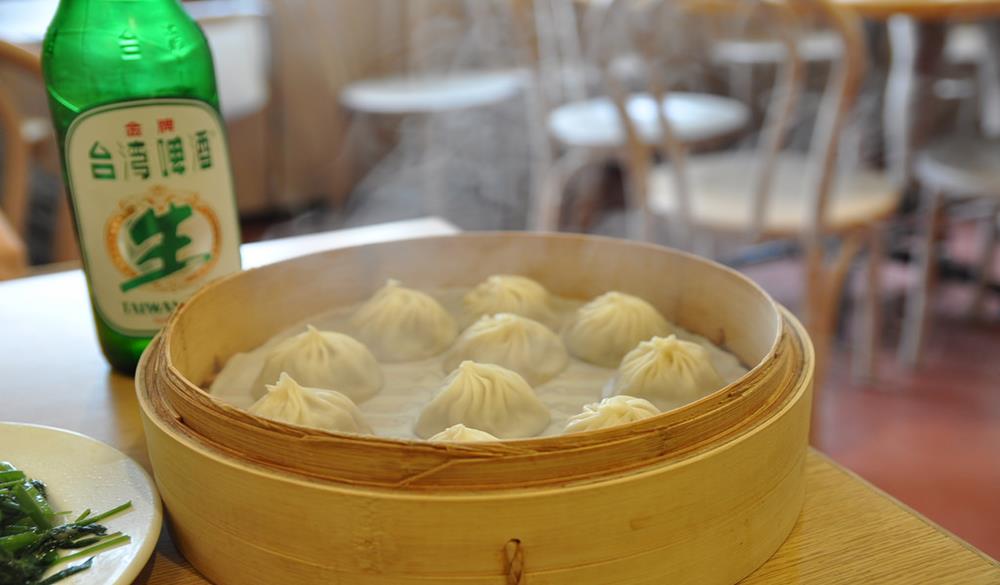 Flickr/ Banzai Hiroaki
Xiaolongbao is suitable for freshly made and eat on the spot because of its paper-thin wrappings, hot broth, and tender pork meatballs. Lightly pick up a dumpling, and you can see through the wrapping to its fillings without ripping it, then nibble a hole to sip the broth without scalding. The delicious Xiaolongbao is one of the most famous Taiwanese cuisine.
#10 Formosan sika deer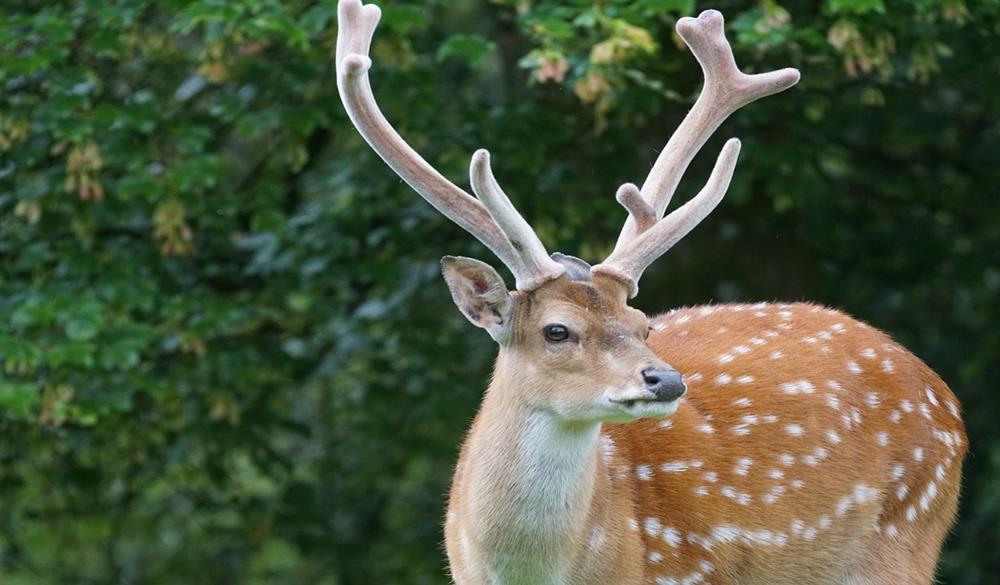 Formosan sika deer is a subspecies of sika deer endemic to Taiwan. Their body length is about 150cm. They are named after their beautiful white spot coat on the back. The Formosan sika deer is herbivorous and gregarious animal. They inhabit in Taiwan's forests under 200 meters above sea level. Their mating season is around October to December each year, and the delivery season is around June to August of the following year. The new-born buck has antlers, while the doe has no antlers.
#11 Dolphin
來源:多羅滿賞鯨粉絲團
Dolphins are one of the most intelligent animals. They jump, flip and dive with their streamline shape body and sometimes make whistle-like sound. Their intimacy with human beings and their playful character make them more adorable. If you want to see their lively appearance in person, pay a visit to Ilan, Hualien, and Taitung to attend a dolphin watching tour.
#12 Blue-and-white slipper
Blue-and-white slipper, also recognized as the "national shoe", is originated in 1950. The military designed it for soldiers to easily put on and take off. It features with blue and white colors. Jagged pattern at the bottom of the slipper increases friction. The blue-and-white slipper is cheap in price and also comfortable and durable to wear, making it popular with all types of people. It is considered as symbolic apparel of Taiwanese grass-roots culture.
#13 Cherry blossom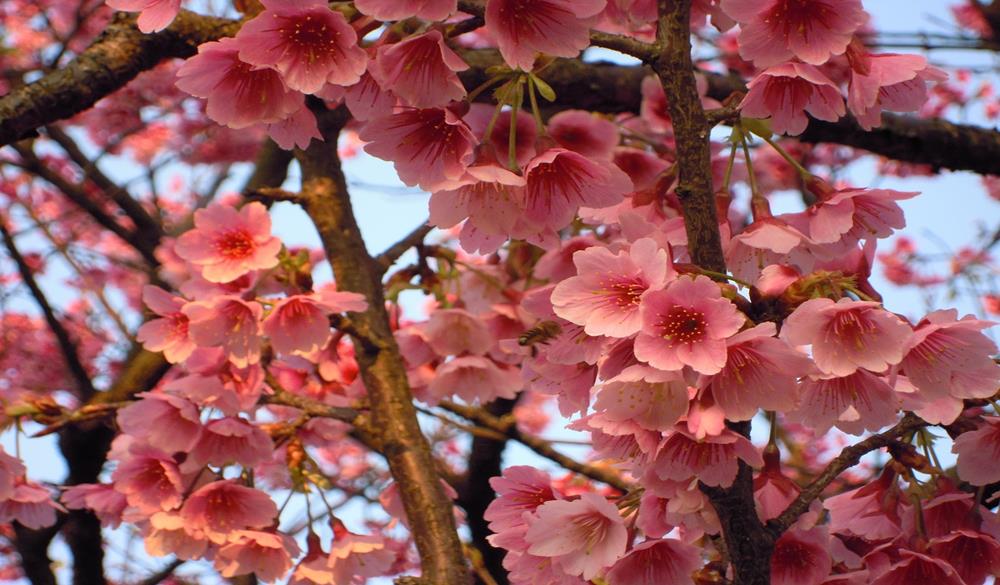 Transition from winter to spring is the time for cherries to bloom. Blossom of cherries with different species and various colors decorate Taiwan from north to south during spring. Tourists can enjoy cherry blossoms with its seasonal wonder at Yangmingshan, Tian Yuen Temple, Wulin Farm, Alishan, and Formosan Aboriginal Culture Village.
#14 Plum blossom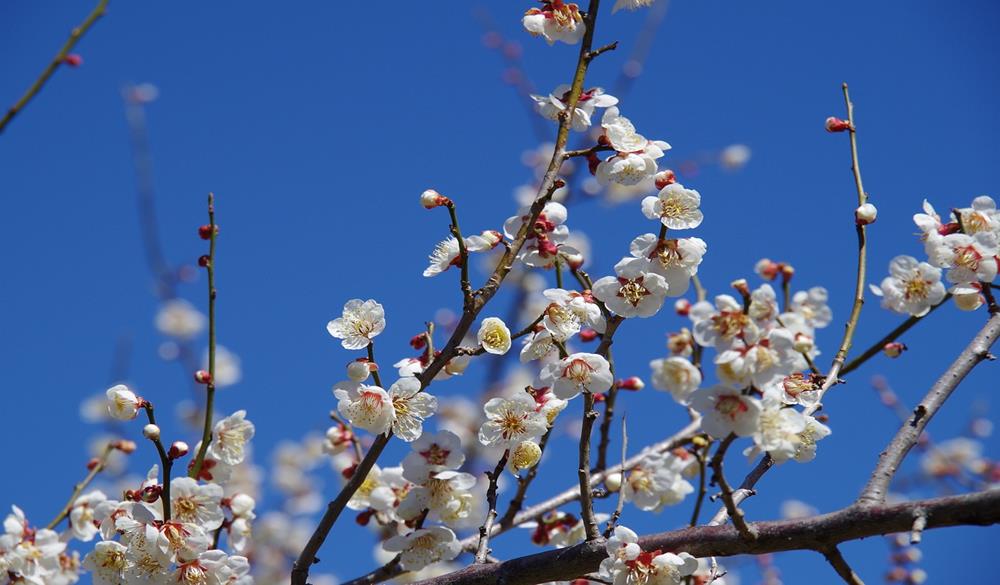 Plum blossoms often bloom most vibrantly even amidst the harsh winter and they are also the harbinger of spring. It is symbol for resilience, perseverance, holy and purity, so it is designated as the National Flower of the Republic of China. Tough and humble attitude of plum blossom symbolizes a spirit that people should follow. Plum blossoms bloom along two sides of the Central Mountain Range from 400m to 1200m above sea level during late winter and early spring.
#15 Mountain ranges: Central Mountain Range, a symbol of Taiwan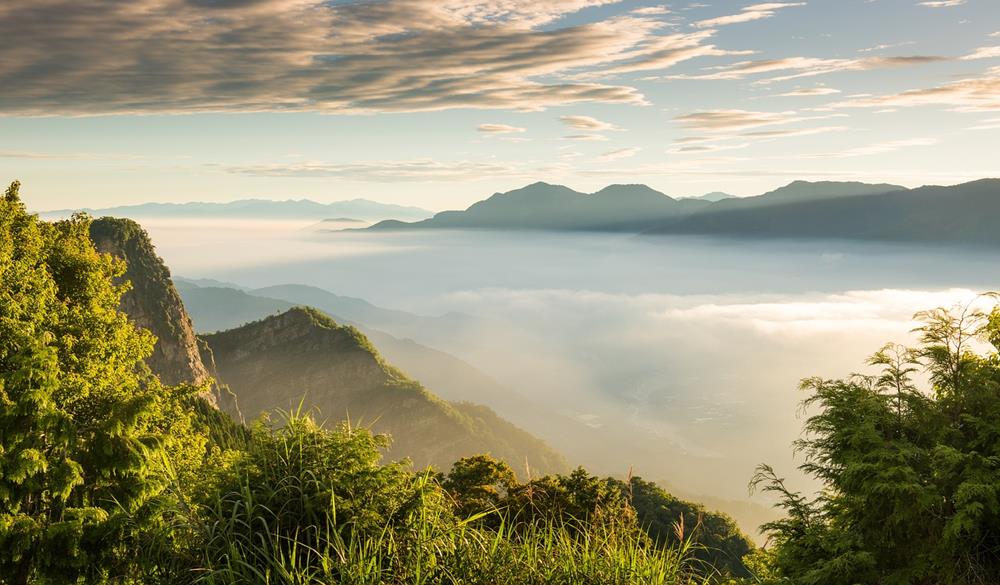 Taiwan presents south north long type and consists of 70% mountain area. The five rugged mountain ranges are Central Mountain Range, Xueshan Range, Yushan Range, Alishan Range and Costal Mountain Range. The island is 340km long and 80km wide.  Central Mountain Range is the principal range of mountains in Taiwan and it runs from the north of the island to the south. Different altitudes of the mountain show the different scenes and beauty of Taiwan.
#16 The curve on the card is a symbol of ocean, meaning Taiwan is surrounded by the sea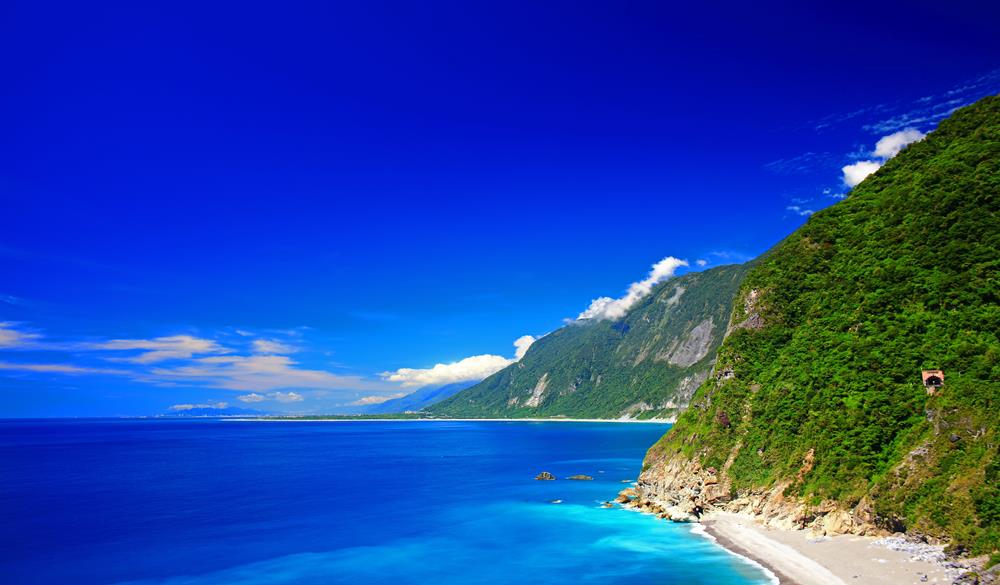 Taiwan is surrounded by sea. It faces the East China Sea to the north, the Bashi Cannel to the south, the Taiwan Strait to the west and the Pacific Ocean to the east. The surrounding ocean affect the climate of Taiwan and provide excellent conditions for fisheries. Kuroshio Current timely flows past the Eastern Water, and it brings the nutrients under the sea for whales and dolphins. Every year, from April to October is the best time for whale watching and dolphin sightings.
#17 Starry Sky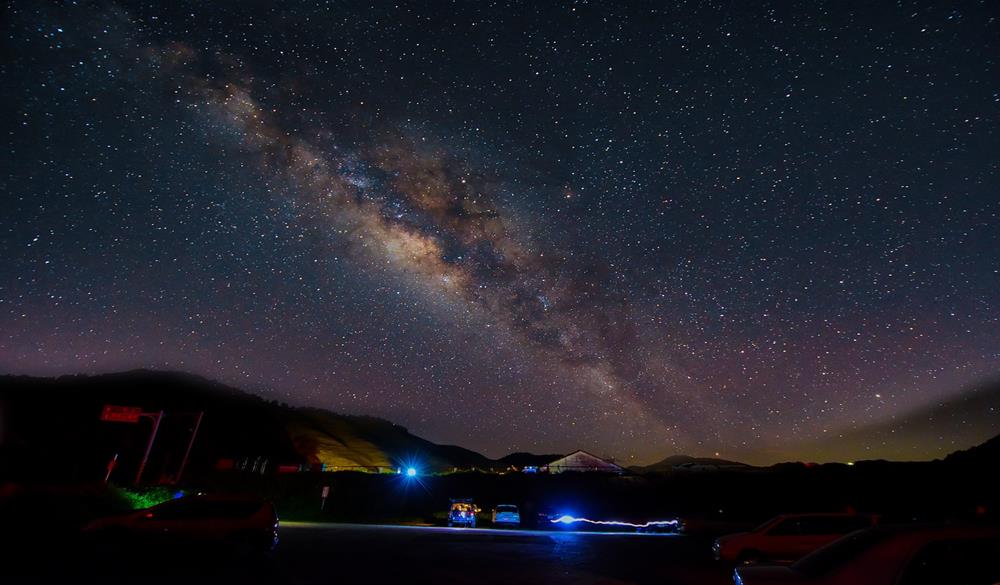 Taiwan is beautiful at all seasons through day and night. There are so many worth exploring tourist attractions all over Taiwan. When you travel around, you can use the price parity service of HotelsCombined to get the best price of the top quality accommodation and enjoy a good night sleep surrounded by the starry sky.